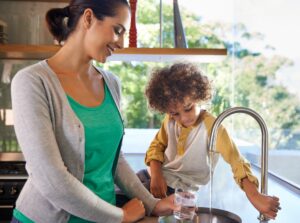 When you think about plumbers, you probably think about having someone make repairs to the pipes and faucets in your home. But professional plumbers can do a lot more than that. In fact, you might just be surprised about some of the times that you need to call a plumbing professional.
If you've been searching for plumbers in Calgary, AB, you've reached the right place. You can keep reading to learn more about the many services that our plumbers offer. Then give us a call to schedule your appointment for any of these needs.
Water Fixtures
Plumbers do not just handle piping. They can work with all of your water fixtures. Do you need a sink installed? Call a plumber. If you are having any issues with anything related to the water flow coming into or leaving your home, including your water appliances, a plumber can help. Have a leaky dishwasher or washing machine? Call a plumber. Our team of qualified technicians is here to help with all of your plumbing needs, including your piping and all of the attachments.
Water Heaters
And yes, that does include water heaters. Plumbers handle water heater service, water heater repairs, and even water heater installation. This includes switching from a tank water heater to a tankless water heater. If you have concerns about your water heater or feel like it's time to upgrade your unit, give our team a call. We can assess your current unit, offer solutions for fixing any current problems, and even review your water heater replacement options.
Gas Services
Many people are surprised by this, but you should also call a plumber for any gas services. All of the piping that gets used for gas services is similar to the piping that is used with plumbing. Plumbers even get separate certifications that qualify them to work on your gas lines, too.
And yes, this does include your gas appliances. It's a huge benefit to hire a plumber because if you have a gas furnace or a gas water heater, our plumbers can help with these things and more. Want to install a new gas line in your home or upgrade the system to allow for more gas appliances? Our professional plumbing technicians can help.
Everything in Between
This would be a very long blog post if we listed every single service that our plumbers can help you with. It is easier for you to just give us a call and ask for help with whatever you need. If it is related to water or gas services, piping, appliances, and anything in between, you can give our team a call.
In fact, we may even be able to help you with more than one project during our visit to your home. If you have plumbing and gas service projects that you have been putting off, give us a call and let us help you check them all off of your list. We can offer an in-home assessment, quote the jobs for you, and even make our own recommendations based on our years of experience. 
Contact Ace Plumbing and Heating today to schedule an appointment for your plumbing and HVAC needs. Happy Today or You Don't Pay!