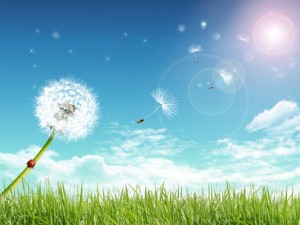 Now that spring has sprung, we want you to start thinking about the ways you can make your home comfortable. We're going to go through the best tips to keep your air conditioning and plumbing system in great shape this season. After all, we are experts in plumbing and air conditioning in Calgary, AB. Get to us when you need quality work. 
How to Prepare Your Air Conditioner
Here are a few things you can do to prepare your home's air conditioning system for the season.
Change the Air Filter
The first thing we want you do is to swap out your air conditioner's current air filter. This filter is in charge of keeping your air conditioner in prime shape, keeping it clean, and making sure that the likelihood of repairs is a lot less.
Maintain Your AC System
It's time to contact us for maintenance. AC maintenance will keep your air conditioning system going strong for the rest of the season. It can even help you save money through a boost in efficiency.
Note Problems and Handle Them ASAP
If you see something (or hear something) wrong with your AC, make sure that you say something. Fast service is the best service because it can prevent the problem you're currently facing from getting worse. 
Consider Your Indoor Air Quality
Make sure you consider your home's indoor air quality. If you haven't considered an air filter, air purifier, humidifier, dehumidifier, HRV system, or ERV system, now is the time. Sometimes your home could feel a lot better with an indoor air quality system. We'll help you find the right one. 
What to Do With Your Plumbing
Here is what you need to do when it comes to your plumbing system.
Clean Out the Gutters
Spring brings along rain and showers. If yours brought along a lot inclement weather, then it's time for you to clean out your home's rain gutters. This will help you avoid trouble as the weather warms up.
Check for Leaks
Make sure that there aren't leaks anywhere in your plumbing system. If you need help detecting them, then our professionals are here for you. We can detect a leak ASAP and fix the issue.
Check in With Your Water Heater
Make sure you check in with your home's water heater no matter if it's a tank or tankless model. Tank water heaters need routine flushing and tankless water heaters also need maintenance. We can perform all of it and send you on your merry way into a comfortable spring season. 
Always Choose Professionals
No matter what you choose to do to prepare your home this season, choose a professional for the work you need. Professional work is always something that you should invest in because it's going to get the right work done the first time. We're going to make sure you have the best of the best. This is because we're always conscientious about the work we perform. We want you to be completely satisfied. Come to us when you're ready to change the way you feel at home.
Contact Ace Plumbing and Heating today to schedule an appointment with our professionals. Happy Today or You Don't Pay.