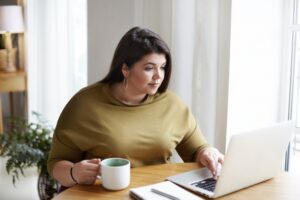 You have a variety of options when it comes to a new air conditioner for your home. In fact, you have so many options that you may feel overwhelmed in trying to make the right decision. The good news is, our team is here to help. We can help you weigh the pros and cons of different air conditioners for your unique needs and family.
We can help with anything from installation to repair when it comes to air conditioning in Calgary because we are the local experts. Keep reading to learn more about the different types of air conditioners, and then give us a call to schedule your in-home assessment.
Duct Vs. Ductless AC
Let's start by going over your two general options. You can install a more traditional air conditioner that uses a system of ductwork to blow air throughout your home. Or you can invest in a ductless air conditioner, also called a ductless mini split, and have a smaller individual air conditioner for each room of your house without any ductwork. 
A more traditional central air conditioner is usually cheaper to install upfront, but more expensive when it comes to your monthly energy bills. A ductless mini split unit is the opposite. It costs more to install up front, but boasts up to 50% savings on your monthly energy bills. Both systems require monthly maintenance on your part, and annual maintenance with our team of experts.
All-in-One Heating and Cooling
You can also choose between a separate heater and air conditioner or an all-in-one system. A ductless mini split is a good example of an all-in-one system because it uses a heat pump. This means that in the summer it can remove heat from the air in your home, and in the winter it can move heat into your home.
Heat pumps are known to be very energy efficient and you have the added benefit of a single system for heating and cooling. But it is important to keep in mind that your heat pump requires biannual maintenance. This means that you want to schedule a maintenance appointment once each year for the system as an air conditioner, and once each year for the system as a heater.
Gas Vs Electric
You also want to consider the type of energy that your air conditioner uses to maintain a comfortable temperature for your home. The availability of gas lines in your area may have an impact on whether or not you can use gas vs electric. Each one has its own unique pros and cons. 
Keep in mind that even a gas air conditioner does require some electricity. In fact, the only portion of a gas AC that actually uses natural gas is for heating in the winter. The benefit of gas for heating is that it is usually more energy efficient than electricity when it comes to producing heat.
Contact Ace Plumbing and Heating today to schedule an appointment for your plumbing and HVAC needs. Happy Today or You Don't Pay!