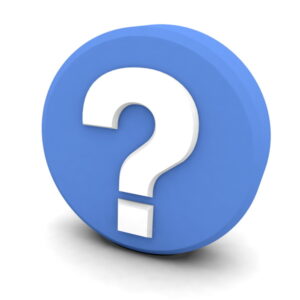 There comes a time in the life of every homeowner where you know it's time to upgrade your home's HVAC system. If you're lucky, this is going to happen after you've had your home's heater and air conditioner for the longest time possible. There are times, though, when unexpected circumstances can cause your HVAC systems to give out a little sooner than you'd like. Our professionals understand HVAC in Calgary, AB and we'll help you no matter what type of situation you're in. 
Because we're professionals with a longstanding history in the area, we understand the importance that knowledge plays in your HVAC experience. If you don't know that you need an upgrade, the risk that you might experience a breakdown becomes even greater. We want to help you avoid this at all costs and it's why we're going to hip you to the signs of an HVAC upgrade today.
This Is When You Should Upgrade
Here are the signs that you should upgrade your home's HVAC system.
You're Not Warm Enough
Are you warm enough at home? If you can't say that you are but you have a working heater, then it's time to consider replacing your unit altogether. We know that replacing one heating system and adopting another can be an overwhelming process. That's why our professionals are always here to guide, assist, and perform a flawless install.
You're Paying Far Too Much for Your Heating
Have you noticed that your home's heating bills are far too high this season? This isn't something that you should ever have to worry about. If you're paying too much for your heating with no clear reason, then it means that it's time to schedule an appointment with us. You're battling against an efficiency issue and a new heater might be the answer if the problem is severe.
You've Had Your System Upwards of a Decade
Have you had your current heater for 10–15 years? If the answer is yes, then it's time to schedule an appointment with one of us regardless of the status of your heater. It's going to have to be replaced sooner than later and it's always best to be prepared. 
Your Heater Makes You Nervous
You're at the point where it's fair to say that you can't count on your home's heater. Sometimes you turn it on and it works perfectly fine, and at other times it's as if your heater has never worked before a day in its life. It's either unresponsive or defiant. This is when it's time to consider getting a new heater. You should always be able to count on the heater you have. If you can't do this, then it's time to schedule an appointment with us. 
You're Constantly Repairing
If you're constantly repairing your home's heater, you might be better off replacing the system altogether. Repairs costs add up. We know many out there are turned off by the prospect of a replacement, but it can actually be more cost-effective than repairing on and on. If you need assistance, we can always discuss your financing options with you so that you can get the best HVAC system around.
Contact Ace Plumbing and Heating when you need quality HVAC work. Happy Today or You Don't Pay.