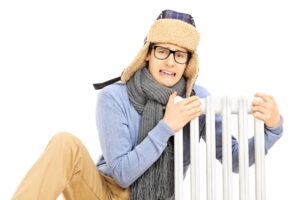 If we know one thing, it's that finding the right heater service in Calgary, AB can prove to be difficult. It doesn't help that, most of the time, you start to look for a service provider when something has gone wrong. This can add another layer of stress that can make the entire process a lot more difficult. On our team, we always work to make things as easy as they possibly can be. This starts with an informed team and we can be this for you.
Let's discuss how you can find great heating service. Unfortunately, great heating service isn't something you can just bump into. You're going to need to do your due diligence and we'll give you a crash course in this today.
How to Get Great Heating Service
Here are a few things to consider when you want to get yourself great heating service.
Know Your Problem
The first step to getting heating service that satisfies your needs is to know the issues you're facing. This is when we want you to treat your home as if it's somewhat of a research project. If you're noticing weird noises, make sure that you're noting when these noises occur, what happens before them, and if there's anything that happens after them. Knowing what's going on in your home is the best thing you can do because it makes informing your technician of your needs that much easier.
Do Your Research
Make sure that you do your research. This is one of the most important steps you can take when you're getting yourself quality service. Sound research before hiring a team of technicians helps you avoid a variety of issues. Make sure that you do your due diligence to avoid stress.
Factor In Experience
Does the team that you want to go with have experience? This is important. Experience in the HVAC industry brings along wisdom and skill. It's why we're so proud to say that we've worked in the area for decades. For example, our owner brings more than 45 years of experience along with him. We put this experience to good use and always aim for our expertise to show in every service job.
Check Reviews
One of the easiest ways to get a background check on a potential HVAC company is through online reviews. There are many websites you can reference to figure out if the company you'd like to go with is a good pick. We always recommend that you reference a couple websites. The more information you have to pull from the better.
Phone a Friend
Sometimes you want to take a more personal route than online reviews. We suggest that you ask a friend or neighbor about the teams you're interested in. We're a known name in Calgary, AB. If you ask about us, we're sure that you'll hear great things. We take pride in our reputation in the area and we're confident that your friends and family can speak to it.
Contact Ace Plumbing and Heating for your heater service this winter. We're "Fusing Technology with Comfort."