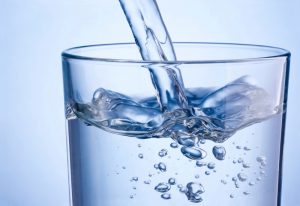 You've probably heard about water treatment systems if you live in Calgary. A lot of homes in our area are prone to water quality issues. There are just too many factors that can negatively impact your home's water quality.
We're prone to pretty "hard" water in Calgary. It varies a little depending on the seasons and location—the lowest hardness levels typically occur during spring because of the snowmelt and the highest hardness levels occur during winter. If you need great water testing in Calgary, AB, then make sure to contact our professionals.
What's Water Testing?
Water testing is the first step in finding a great water treatment system for your home. Water testing is the only way for you to determine exactly what type of contaminants your water is riddled with. Our professionals will come out to your home a conduct a test that can determine your exact water hardness, iron levels, magnesium levels, fluoride levels, acidity, number of inorganic compounds, and more. Once we determine the specific ailments of your home, we'll move forward with the best water treatment system for your needs.
Why You Should Install a Water Treatment System
Wondering why you should install a water treatment system in your home? Here are a few compelling reasons:
#1. Safer Drinking Water: You won't have to worry about the quality of your water anymore installing a water treatment system. Choosing the right water treatment system for your home will help you filter out chemicals, contaminants, and other impurities.
#2. Environmental Protection: People buy a lot of plastic water bottles across Canada annually. Unfortunately, only a small percentile of those get recycled. Water bottles take 450 years on average to disintegrate in a landfill. The bottles that you add really add a hefty strain on the earth. If you're concerned about the environment, adding a water filtration system to your home, you can rely on your home for all your drinking water needs.
#3. Cost Savings: If you're one of those homeowners that constantly buy bottled water, you'll notice real savings from installing a water filter in your home. Let's say you're an average family with four members in your household that drink around three bottles of water per person each day. If you replace buying cases of bottled water with you a water filtration system you could save around $700 annually. A water treatment system is a great investment for your home.
Your Water Treatment Options
There are many different ways that you can treat your home's water, we offer several different solutions at Ace Plumbing and Heating including the following:
Reverse Osmosis Systems
UV Water Purifiers
Water Filtration Systems
Water Softeners and Conditioners
Water Testing
Don't put up with low-quality water in your home anymore. You can get in touch with our professionals today to schedule a water testing appointment to learn all about the needs of your home's water. We specialize in fine-tuning your water quality. Happy Today or You Don't Pay.
Contact Area Plumbing and Heating for all your water treatment needs. Schedule an appointment with us today.