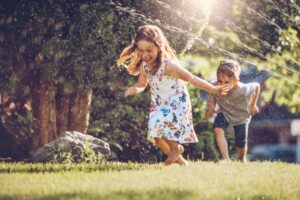 Now that hotter weather is here, many people are looking for environmentally-friendly options for keeping themselves and their families cool during these warmer months. And one of the best ways to fight against the summer heat is using evaporative coolers in Calgary, AB. 
If you've been wondering, "What is an evaporative cooling system," then you've come to the right place. 
We're going to explore what an evaporative cooler (they're sometimes called "swamp coolers") is, how they work their magic, and the benefits of installing one in your home. That way, you can make the most informed decision for your situation and keep yourself nice and comfortable this summer.