Facebook
Natasha Brennan, 3+ years ago
Friday night we had to call Ace because of sewer gases in our home it was an emergency call out. We had a guy called Rick come by . I would recommend this company and Rick to anybody. Very professional, great work all in all couldn't be happier with the service we received from this company. Thanks Rick for all your work.
Facebook
Lori Bazin, 3+ years ago
My father recently had Ace Plumbing come by to do a Health & Safety Check, during which a couple of items were identified as requiring some attention. The Technician, Rick W, was very friendly, helpful and professional as he efficiently fixed all that was necessary. My father said he was very impressed with the service and the person, so he asked me to convey this on-line. Many thanks from Earle Allen.
Facebook
Bo Jerchel, 3+ years ago
I have been dealing with Ace Plumbing for over ten years and not once have they disappointed. While they are not cheap, I can honestly say that you actually get what you pay for. Their work is topnotch and I can't praise their staff enough. They are all professional, courteous, and extremely capable. They also don"t seem to have any problem going that extra mile for you. Thank you Rick for the outstanding job you did replacing my bathtub taps.
Google
Rachelle Lauzon, 3+ years ago
Our hot water tank leaked and within 16 hours we had a new one. Jack checked around the city to find the best one for us and did. The customer service from the first Gentleman that came to when Jack left was outstanding. We have been using Ace for years now and would never change.
Thank you!!
Google
Kevin Hughes, 3+ years ago
I just had Ace Plumbing out today to replace the anode rod in my hot water tank and to repair a couple of my faucets. They did a fantastic job on the repairs, but best of all was the time they took to explain all the work they were doing. They showed me how to flush out the bottom of my water tank to keep it nice and clean. Also, they walked me through how to properly maintain my in floor heating system, and made some service recommendations. Many thanks to Brian and Munish!
Kevin Hughes
Google
Dave Scott, 3+ years ago
Buying a house with a broken down boiler was a bit of a concern.
After getting a few quotes, some frankly insulting suggestions and even a no-show, Ace was there to offer great service and even add some very helpful suggestions.
Ace worked around our schedule and stayed on the agreed upon quote.
The plumbers we worked with were pros and I would depend on their expertise again if we had to do it all over.
Google
James McCullough, 3+ years ago
After having a sewer backup in my basement, I was relieved to call Ace Plumbing. Despite the short notice, well after hours, they were able to dispatch an excellent plumber to me who not only cleared my sewer line, but also ran a camera down the line to discover the source of the problem. Without that service, I would not have known that the issue will recur in the future, due to a City of Calgary issue. Thank you very much to Brian who is honest, open, and very good at what he does. I will definitely call them in the future!
Facebook
Karen Sanderson, 3+ years ago
We had a pipe break and it flooded our family room. We turned the water off and called Ace Plumbing (found them on Google ) The plumber was there within 30 minutes. He fixed the leak ,but told us we had old poly-b pipes in our house so we had to replace all the pipes in our house. With 14 days until Christmas I was worried they would not get it done .Well it only took 4 days. The plumber (Rick) who did all the work was great. Not only was he professional and a very hard worker, but he was also very kind, and respectful of my home, pets, and myself. I will use this company again and would recommend them to anyone with plumbing work to be done.
Facebook
Danielle Smith, 3+ years ago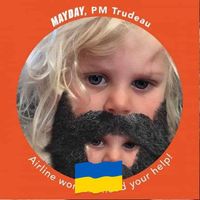 Facebook
Jeremy Cullen, 3+ years ago
We've been serving the Calgary area for over 45 years!
Check here to see if we serve your neighborhood:
We've been serving the Calgary area for over 45 years!